Marcie Hobbs | Animation Demo Reel | 2022
Marcie Hobbs
is a voice talent hailing from Georgia. Born in 1996, she has been actively seeking a place in the field since the age of 10! With a wide-range and a love for all mediums, she's done work for podcasts, ADR, pre-lay animation, video games, and more! Lately, she is best known for her work as Cristina in the English dub of HBO Max's limited series, Veneno, as well as Mimesis in hit web-comic, Vast Error.Outside of voice-work, she is best known for creating video essays on her YouTube channel, NezumiVA, and has collaborated with sponsors like Opera, Nordsec, and even Capcom!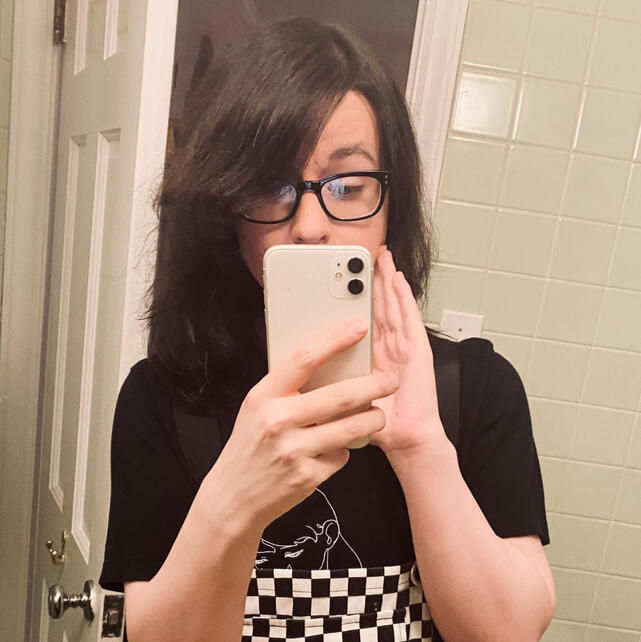 Voice-over work for hire. From podcasts, to ADR, to animation, she can do it all!Marcie works remotely from a home studio using the following equipment:
Neumann TLM 103 Condensor Microphone
RSGRHAI USB/XLR Audio Interface
Zoom, Skype, Cleanfeed, etc.Animation demo-reel!Below is a list of projects/people she's voiced for!
| Role Name | Project Name | Studio/Producer Name | Year |
| --- | --- | --- | --- |
| Hurley | Null/Void (Podcast Series) | Piece of Cake Podcast Network/Dir: Cole Burkhardt | 2020 |
| Frank Phillips (Recurring) + (Various Extras/Minor etc.) | At The Tone (Podcast Series) | KQMP AM/Dir: Josh Denty | 2020-Ongoing |
| Cristina (Young Adult) | Veneno (Limited Series ; English Dub) | HBO Max/VSI LA/Dir: Carrie Keranen | 2020 |
| Mimesis | Vast Error | DeconReconstruction | 2022-Ongoing |
| Macy Jones | Realm of Dreams (Series) | Dynasty Wright | 2023 |
| Adrian Garcia | Saleblazers (Video Game) | Airstrafe Interactive | 2023 |
| Grey Mittelman | Soul Restruct (Video Game) | KonpeiCo/Studio Coattails/Dir: Syon Santeria | 2024 |
| (TBA!) | (TBA!) | (TBA!) | (TBA!) |
| Project Name | Writing Duties/Segment | Studio/Producer Name | Year |
| --- | --- | --- | --- |
| Sonic Seconds: Volume 7 | Segment 8; Scenario + Dialogue | Sonic Paradox | 2018 |
| Vast Error | Additional Writing Contributions | DeconReconstruction | 2020-(Now) |
| DIST_RUST (Webcomic) | Series Creator + Sole Writer | Personal Project for MSPFA | 2019-2021 |
| DREAM_SCAPE (Webcomic) | Series Creator + Sole Writer | Personal Project for MSPFA | 2023-(Now) |